Below is taken from the Github page.
---
You can get the app on Android from Google Play or Github Releases.
This novelty app enables a pair of phones (that have front facing cameras), to share text using QR codes.
The gist:
Put phone A into send mode.
Put phone B into receive mode.
Put the two phones face to face (experiment with the distance).
You should see the QRs change, and the text gradually appearing on phone B.
(Note… it's not that fast.)
---
Video demo: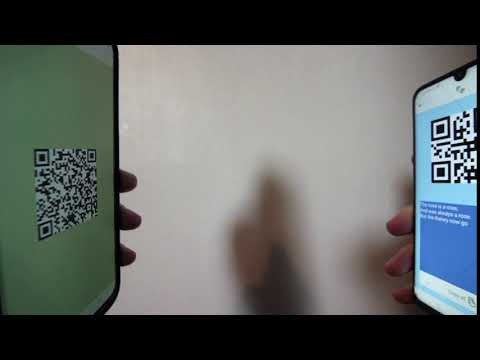 Share: